From Baroque to the Modern Age - The city, that was once a ducal seat has a lot to offer
Welcome!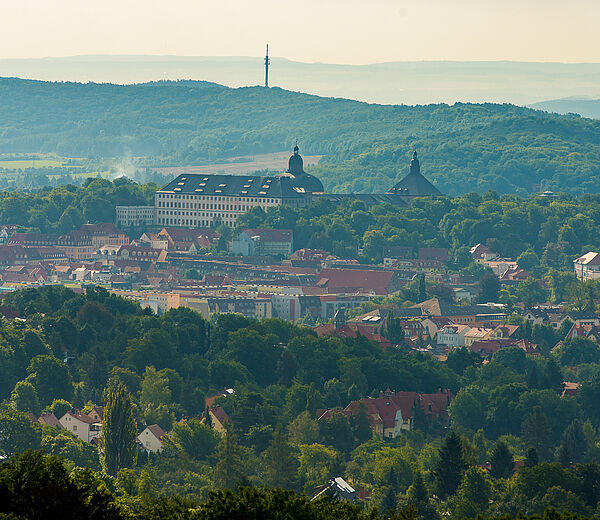 Friedenstein Palace, which towers over the city centre as its unmissable landmark, attracts countless visitors to the city year after year. Besides this, several historic sites are ports of call for amateur historians and art enthusiasts inviting them to deeply immerse themselves in the ducal seat's history. Yet Gotha does not just shine in its glory days of the past but also has a lively cultural scene to offer that impresses guests from near and far time and time again with festivals, concerts and exhibitions.
Gotha, the city that is considered to be the birthplace of the insurance business, has a huge amount to offer. Here are some of the keywords: orangery, casemates, water features, Augustinian monastery and there's even a special shop on the subject of Gotha's aristocracy called "Gotha adelt", which offers countless products relevant to the city on Hauptmarkt square.