Fahner Frucht / Fahner Obst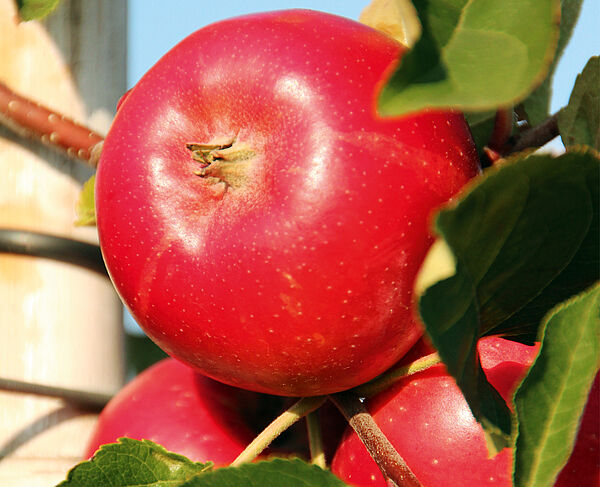 Fruit farming has a long tradition on the south-western edge of the Thuringian Basin and dates back to the 18th century. Sweet cherries were mainly farmed at first along the so-called "Fahner Höhe", a shell limestone ridge with up to 412 metres altitude. The "Fahner Höhe" even became Germany's largest enclosed cherry growing region at the end of the 19th century.
The superb climatic conditions, benefiting from the protection of the mountain range, and the very good soil are crucial here for the high quality of specialities extracted from the fruit. Members of the "Fahner Obst" eG cooperative farm roughly 1,300 hectares of plantations and produce approx. 20,000 tonnes of fruit today.
The apples, pears, cherries, plums/apricots and strawberries are then processed into natural juices, direct juices, nectars, wines, fruit brandies, liqueurs and jams by Fahner Frucht Handels- und Verarbeitungs GmbH based in Gierstädt. The high quality of these specialities awarded with the "Original Thuringian Quality" seal of quality has long caught on beyond Thuringia's borders.

www.fahner-frucht.de