Radwege Gotha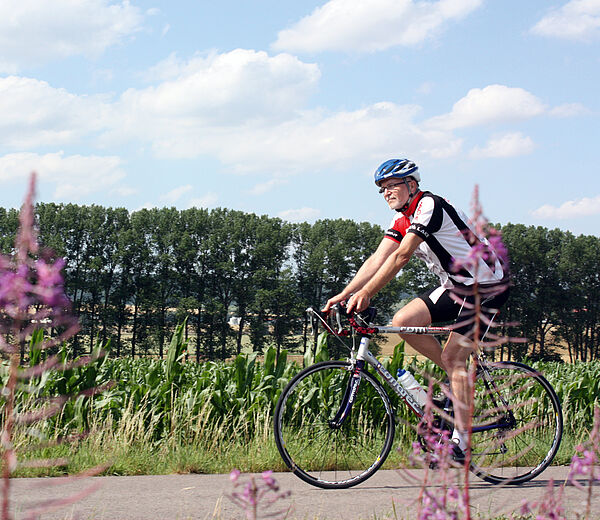 You can probably see the location of the city that was once a ducal seat nestled between totally different landscapes most intensively by bike. Six circular cycling trails between 30 and 56 kilometres long lead you from Gotha into the stunning surrounding area – past meadows and fields, along small river courses, through forests and huge orchards, through small villages and past palaces and castles.
Cycle uphill and downhill into Thuringian Forest first of all or enjoy the idyllic Thuringian Drei Gleichen castle region, as the mood takes you. Follow the Leine, Hörsel and Nesse river courses or venture a day trip to Thuringia's orchard. A large part of the route here leads through the Fahner Höhe nature conservation area between thousands of cherry and apple trees that captivate with their blossom in the spring and entice with sweet refreshment in the summer. Via the circular tours you also have direct access to the Thuringian Town Chain long-distance cycle path and adventure routes like the Nessetal cycle path,
Flößgraben circular trail or the Stream and Bike Adventure Route.
Adventurers among cyclists maybe drawn to mountain biking in the western Thuringian Forest. In the low mountain ranges here you pass magical looking and magnificent natural beauties along challenging trails.
The MTB downhill race on the Großer Inselsberg that takes place in late summer is also known among spectators and active participants as the cycling sport event in a class of its own.